October 27, 2021 – Dallas, Texas On Friday, October 15th, Peak Industries, along with coreNOC, KelTech IoT, WaveTech, Hoss and Associates and Intelsat, hosted a live demonstration in Davenport, Washington, for U.S. Congresswoman Cathy McMorris Rodgers (R-WA), wireless carriers, tribal leaders and the media to exhibit a viable solution for closing the digital divide that exists in rural America. Nearly one-fourth of the population in rural areas and one-third in tribal areas lack access to high-speed Internet. During the demonstration, those in attendance witnessed the speed and ease of utilizing this turnkey rapid broadband deployment option that uses digital electricity and an innovative sustainable energy solution. Click to Watch Video Click to Watch Full Demonstration
In May 2021, House Republicans introduced the American Broadband Act "to close the digital divide, target rural and unserved areas, remove barriers to deployment, streamline permitting processes, and unleash private investment." According to Energy and Commerce Republican Leader Cathy McMorris Rogers, "Millions of Americans across the country lack access to reliable broadband. This has been especially devasting for countless families during the pandemic. Many children have lost an entire school year and counting with no access to remote learning tools. For some parents, unreliable connections at home meant forgoing work to spend hours driving around looking for internet they and their children could connect to."
The Lincoln County Fairgrounds in Davenport, Washington was strategically chosen as it is notorious for having "no service". Participants witnessed how this transformative technology provides a tangible opportunity for bridging the digital divide by utilizing the turnkey, self-contained site with sustainable, off-grid hybrid power, digital electricity, crystal control battery performance and 4G LTE Fixed Broadband. Click for Photos
"It was imperative that we create a solution that provides connectivity on day 1," stated Ben Ealy, CIO of coreNOC. "This turnkey solution eliminates traditional barriers to entry with every piece of the ecosystem optimized for cost reduction, performance and speed to market."
This partnership of communications leaders has developed a unique and innovative design offering a variety of indoor and outdoor broadband deployment options. Working together, they have created a solution that produces the greatest efficiencies from a technical, operational, and financial perspective. These efficiencies yield significant savings in total cost of ownership thus enabling communities to connect their residents to reliable, high speed internet service as quickly and cost effectively as possible.
About Peak Industries

Peak Industries, Inc. is a leading telecommunications manufacturing and fabrication company with over 35 years of experience. As a telecommunications and surveillance solutions provider, they design and fabricate towers for rapid deployment. Learn more at www.peakindustries.com.
About coreNOC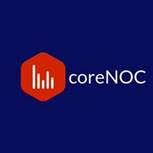 coreNOC's mission is to provide the highest quality technology-based solutions in the most competitive manner to facilitate positive deliverables for the company, strategic partners and customers. The company's primary product offerings include: a Virtual Common Core to reduce the cost for carriers to deploy 4G and 5G technology, Infrastructure Equipment at an outstanding value for the rural carriers and emerging global markets and a SIM Bank for domestic and international roaming services at very competitive rates. Visit www.coreNOC.net for more information.
About Keltech IoT

KelTech IoT provides smart solutions for the communications infrastructure and property technology market. A global organisation, with an unparalleled experience, we partner with clients to support the development and delivery of innovative communication networks and digital services.
KelTech IoT's Dual Distributed Network (DDN) solution transforms last mile communication network deployments through a symbiotic convergence of energy and data in a single integrated solution, resulting in a quicker, more cost effective and safer implementation. Click to Watch Video
About WaveTech

WaveTech is a next-generation energy management company set apart by their strong focus on research and innovation. They build their services around proprietary technologies and software used to upgrade infrastructures that increases cost-efficiency and reliability, monitors backup capacity on battery, site and network-level and automates site operations for maximum efficiency. For more information, visit https://wavetech.de/.
About Hoss & Associates

Hoss & Associates is a full service, Engineer-Procure-Construct solutions provider for the telecommunications and renewable energy industries. Our unique experience in both industries brings innovative products and services for single point of contact for clients. For more information, visit https://hossandassociates.com/.
About Intelsat

As the foundational architects of satellite technology, Intelsat operates the world's most trusted satellite telecom network. We apply our unparalleled expertise and global scale to connect people, businesses, governments and communities, no matter how difficult the challenge. Intelsat is building the future of global communications with the world's first hybrid, multi-orbit, software-defined 5G network designed for simple, seamless and secure coverage precisely when and where our customers most need it. Follow the leader in global connectivity and "Imagine Here," with us, at Intelsat.com.